Emeterio-The warrior
Emeterio-The warrior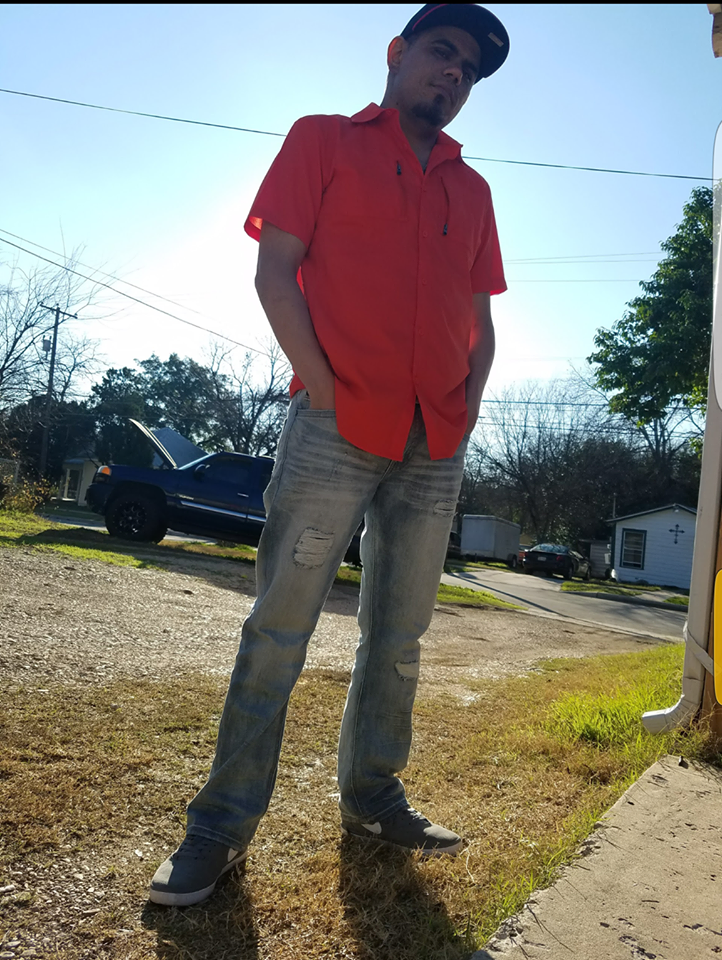 Emeterio-The warrior. Es un mexicano, residente en Texas. Excelente ser humano y con alma noble.
Conocer a Emeterio-The warrior, ha sido una experiencia fantástica. El día que me contactó para tener información de cómo había ido mi trasplante, me sentí muy bien! El hecho de poder ayudarlo en ese sentido, es y sigue siendo una satisfacción plena. Estuvimos intercambiando mensajes por días; hasta que quedé el 8 de enero del 2016, en pasar a visitarlo por la habitación en la que estaba como in-patient (preparación antes del trasplante). Recuerdo que lo primero que me dijo fue: ¨De verdad, que estoy muy asustado. Mi madre y mi hermano fallecieron por la deficiencia en gata2 y la única persona que tengo conmigo, es mi pareja (Ellena)¨. Me partió el corazón escuchar eso (Pensé, Dios qué difícil se debe sentir perder a sus familiares de ésta forma). A partir de ese instante, traté en la medida de lo posible facilitarle toda la información necesaria y darle las fuerzas para que pudiera someterse al trasplante con mayor seguridad y optimismo.
Emet y yo, hemos establecido una relación de amistad, forjada en: solidaridad, empatía, escucha activa y apoyo mutuo. Actualmente lleva 7 meses de trasplantado y gracias a Dios se encuentra estable dentro de su condición post-trasplante.
Thank you Emet!!!! for your interest in being part of our community.
Name: Emeterio Guardian 
Age: 33 years old
Interest or Hobbies: Ride my jet ski, hunt fish and play tennis. My main passion is cooking!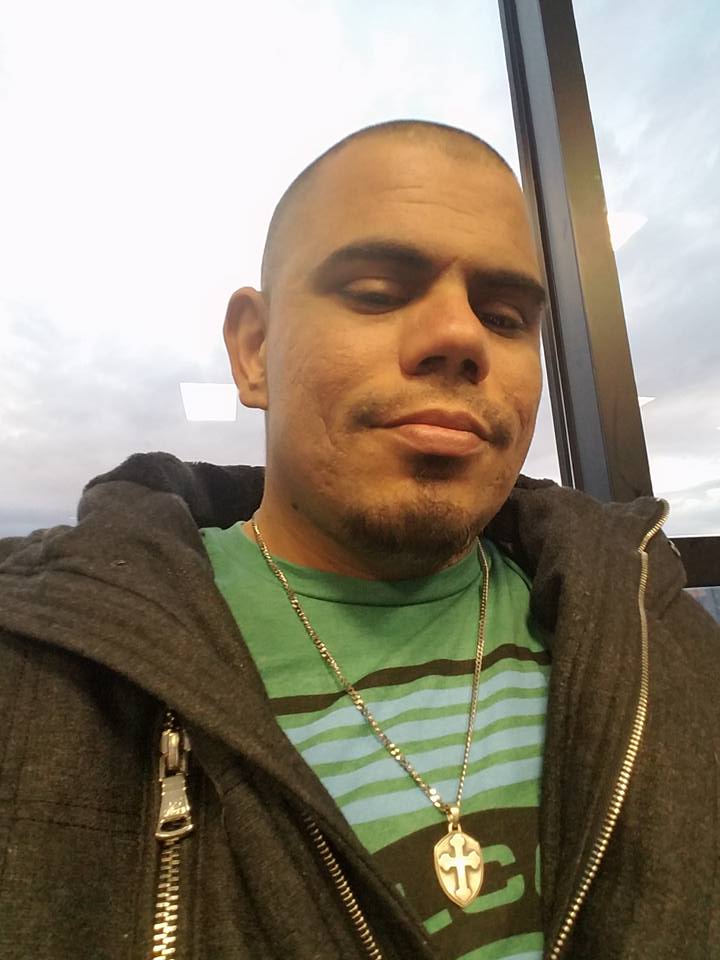 1-What were the first symptoms that you experienced that sounded off the alarm that something was not right in your body?  Well, if you want to get technical some of the first symptoms, it was when I was about 16 years old. I broke out in many warts all over my both of my hands; I tried burning them, freezing them and even pulled the roots and they just kept coming back. I just let it be. I had not know about the defective gen gata2, but my brother who passed from it was diagnosed with it and I'm not sure what year he was told. In 2013 (26 years old) was when I was officially diagnosed, but never showed symptoms after the warts until  about August 2015 (28 yrs old) when I started experiencing difficultly breathing and stomach and back pains, night sweats, my body just wasn't feeling right so I decided to call the N.I.H. and they wanted to run tests and see what was going on, with me ( my brother had passed away on February 5, 2014) so they knew I had gata2 deficiency and wanted check up me.
2. Emeterio, How long did you present with the symptoms without a diagnosis? When I was 15 years old, It was the first outbreak of warts…nothing happened until I was 28, then I started feeling Ill.
3. When were you diagnosed with GATA2 Deficiency? How did you react when you found out? I was diagnosed on December of 2013. I was in shock. I didn't know anything about it, just what my brother would tell me related with it. I was always terrified of getting a bone marrow biopsy, because he told me it was painful without sedation and that made me scared to want to do it (I would have never thought I was sick).
4-Prior to being diagnosed with GATA2 Deficiency, had you been diagnosed with another disease/diseases? No. I never have been diagnosed with any other sickness, I lived a normal active life. I worked in the oil field for 8 years. I did all sorts of jobs. I would have thought I was never even sick!
5. What has been the greatest challenge that you have faced due to this disease? One of the biggest challenges I faced and  I am still fighting is the Gvhd (Graft versus Host Disease) I have. The worst part immediately after the transplant was Gvhd of the skin. It was horrible I would not wish that rash on anyone! I was literally covered from head to toe! Had Gvhd in my eyes and mouth for the last year since my transplant in 2016.
6. How were you able to overcome it? 

Honestly and truthfully, the best medicine is prayer and faith in our mighty lord! I am a walking testimony and I know through the power of prayer is why I'm here today!
7. Emet, you told us that someone else in your family was also diagnosed with the disease.  What was your reaction when you found out?  What was your mindset or coping process? Well, my brother was diagnosed before me and I saw all the complications he had and it would scare me, but I had none of the symptoms he had (Eventually the disease took him on February, 2014) and he is in a better place now, no longer suffering, because he had a lot of complications.
8. At any time have you felt like the disease has limited or prevented you from doing something, that even if you wanted to do it, could not do, at that time? Yes!!! it has me very limited on what I can do, but I try my hardest to push myself to do it even if it hurts! I feel that if we limit ourselves, we won't advance and I feel that pushing myself make me stronger  (our body know what we can handle).
9. How did you feel when the doctors told you that you would have to undergo the rigorous process of bone marrow transplant? I was super nervous, I didn't know what to think or what the expect. I knew there would be chemo involved with the process and I was just scared!
10. Who was the "Angel of Light" who donated the bone marrow to you? What was your reaction when you received the news? I still have not gotten to know who my angel of Light is, but the day I do, I will Thank him over and over! He is a big part of why I am here today along with our mighty lord!
11. Emet, after overcoming the 100 days post-transplant, how do you feel now? Do you think that all the efforts made were worth it?  The 100 days were probably the hardest! My body en-graphed supper early, therefore I had so many symptoms going on from Gvhd, to insomnia, just about anything you could think of, but its was a worth it! I have my days, but knowing I'm on the way to a healthier better life couldn't make me happier! I have my good days and I have my bad days, but overall I feel much better! Everything that happened before and after the transplant is definitely worth it! I have another shot at life. I know it's going to take a while to where I need to be, but with the grace of God and the wonderful doctors and staff at  NIH, I will get there!
12. We all have "Angels of Light" that are there to support us through each of God's love tests. Who do you consider your "Angels of Light" to be throughout your journey? My angel of Light would definitely have to be my beautiful wonderful fiancée Ellena Hernandez!  She has been thru thick and thin with me! She helped me with my mother thru her cancer, took care of my brother until gata2 deficiency took his life, and then was with me for the pre-transplant and still with me post-transplant!  She has been the greatest gift God has given me and I'm truly blessed to have her in my life!
13. We know that you are very courageous Emet, because of everything that you have had to face with the passing of your family members.  We have faith that you will come out of this strengthened.  Once you are able to overcome the post transplant recovery process, we would like to know how Emeterio-The warrior visualizes himself in the future? 
I see the future Emet as a testimony from God, showing how faith will get you through any obstacle life throws at joy! And I would also want to be a chef!
I want to make people smile thorough food and just let them know my story and show them, they can do anything they want. All they need is Faith!
14. What message or phrase would you like to share with the other warriors who face 

GATA2 Deficiency? 

I have 2 scriptures: